Industrial express & parts cleaner
Industrial express & parts cleaner
Item Nr. 71750
Package Size: 500 ml spray


Details
For residue-free removal of oils, greases, resins and adhesive residue during maintenance and assembly work on engine and machine parts, springs, attachments, starter motors, bearings, ducts and various parts. • extreme cleaning power thanks to acetone • degreases and removes resin • residue-free • for universal use • very good permeation properties • degreases thoroughly, takes effect and dries quickly • 360° valve


H- and P-Statements
Signal Word: Danger
Contains: Kohlenwasserstoffe, C7, n-Alkane, Isoalkane, Cycloalkane; Kohlenwasserstoffe, C6-C7, n-Alkane, Isoalkane, Cycloalkane, < 5% n-Hexan Aceton / Unterliegt Anhang II der Verordnung (EU) 2019/1148
H222: Extremely flammable aerosol
H229: Pressurized container: May burst if heated.
H315: Causes skin irritation.
H319: Causes serious eye irritation.
H336: May cause drowsiness or dizziness.
H411: Toxic to aquatic life with long lasting effects.

P102: Keep out of reach of children.
P211: Do not spray on an open flame or other ignition source.
P261: Avoid breathing vapours/spray.
P271: Use only outdoors or in a well-ventilated area.
P280: Schutzhandschuhe/Augenschutz(Gesichtsschutz tragen.
P312: Call a POISON CENTER or doctor/physician if you feel unwell.
P391: Collect spillage.
P410 + P412: Protect from sunlight. Do no expose to temperatures exceeding 50°C/122°F.
P501: Dispose of contents/container at a hazardous or special waste collection point.
P305 + P351 + P338: IF IN EYES: Rinse cautiously with water for several minutes. Remove contact lenses, if present and easy to do. Continue rinsing.
P101: Ist ärztlicher Rat erforderlich
Verpackung oder Kennzeichnungsetikett bereithalten.
P210: Von Hitze
heißen Oberflächen
Funken
offenen Flammen und anderen Zündquellen fernhalten. Nicht rauchen.
P251: Nicht durchstechen oder verbrennen
auch nicht nach Gebrauch.
P405: Store locked up.

Recommended for you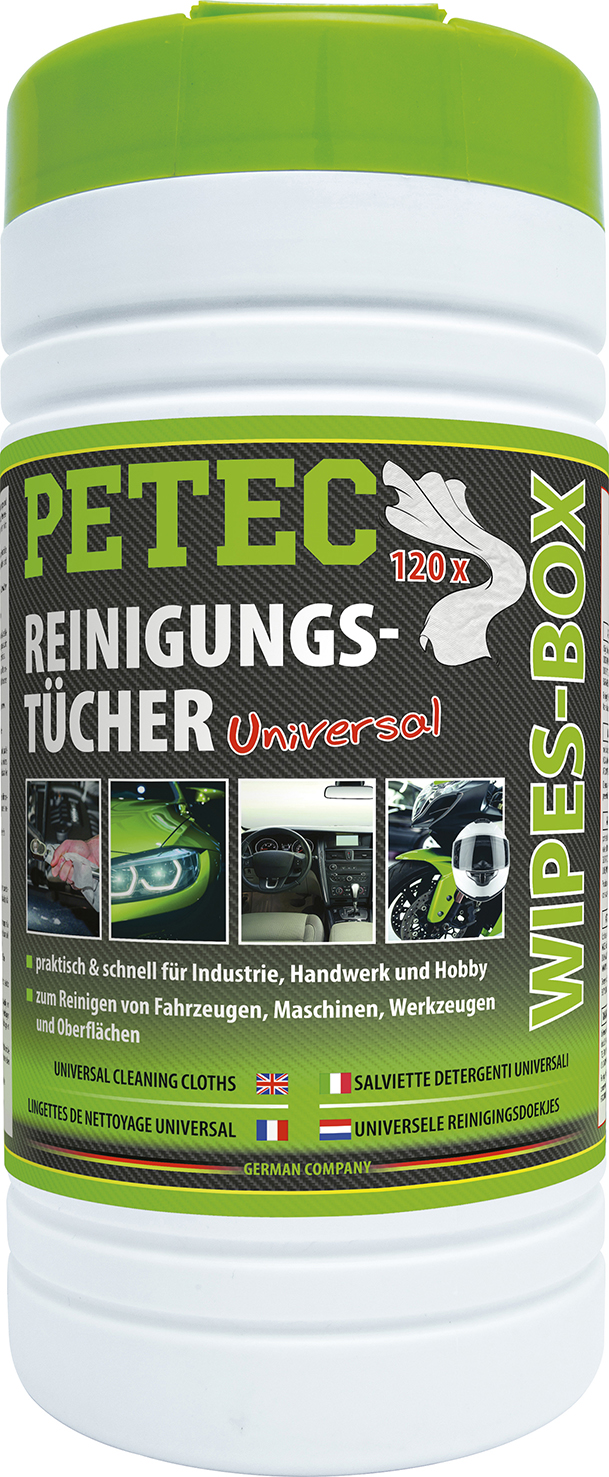 Cleaning cloths Wipes box
Item Nr. 82120