Multifunction spray
Multifunction spray
Item Nr. 71250
Package Size: 500 ml spray


Details
Multifunctional product for cleaning, diluting, lubricating, protecting and maintaining parts. • universal use, very good penetration properties • universal use, very good penetration properties • eliminates creaky noises and repels moisture • 360° valve with a variable spray head
Application
Schmiermittel – für Gelenke, Scharniere, Führungen, Gleit- / Kugellager u.v.m. Wartung – beseitigt langanhaltend Quietsch- und Knarrgeräusche Rostlöser – für festgerostete Schraub- und Metallverbindungen, unterwandert und lockert korrodierte Verbindungen Pflegemittel – entfernt Flugrost und konserviert Reinigungsmittel – löst verkrustete und verharzte Schmiermittelrückstände und hinterlässt einen hauchdünnen, antistatischen Schutzfilm, reinigt und pflegt metallische Oberflächen Konservierungsmittel – schützt vor Oxidation und Korrosion Kontaktverbesserung – für elektrische Kontakte, verhindert Kriechströme und verdrängt Feuchtigkeit


Technical Details
| | |
| --- | --- |
| Colors | Transparent |
| Shelf Life | 36 months |
| Temperature Resistance | –30 - + 90°C |
Videos
H- and P-Statements
Signal Word: Danger
Contains: Enthält: Kohlenwasserstoffe, C7, n-Alkane, iso-Alkane, zyklisch; >30% aliphatische Kohlenwasserstoffe, Duftstoffe
H222: Extremely flammable aerosol
H229: Pressurized container: May burst if heated.
H315: Causes skin irritation.
H336: May cause drowsiness or dizziness.
EUH066: Repeated exposure may cause skin dryness or cracking.
H412: Harmful to aquatic life with long lasting effects.

P102: Keep out of reach of children.
P211: Do not spray on an open flame or other ignition source.
P302 + P352: IF ON SKIN: Wash with plenty of water and soap.
P304 + P340: IF INHALED: Remove person to fresh air and keep comfortable for breathing.
P410 + P412: Protect from sunlight. Do no expose to temperatures exceeding 50°C/122°F.
P501: Dispose of contents/container to in accordance with local/national regulation.
P273: Avoid release to the environment.
P312: Call a POISON CENTER or doctor/physician if you feel unwell.
P362 + P364: Take off contaminated clothing and wash it before reuse.
P210: Keep away from heat, hot surfaces, sparks, open flames and other ignition sources. No smoking.
P251: Do not pierce or burn, even after use.

Recommended for you

Service adhesive grease spray
Item Nr. 71550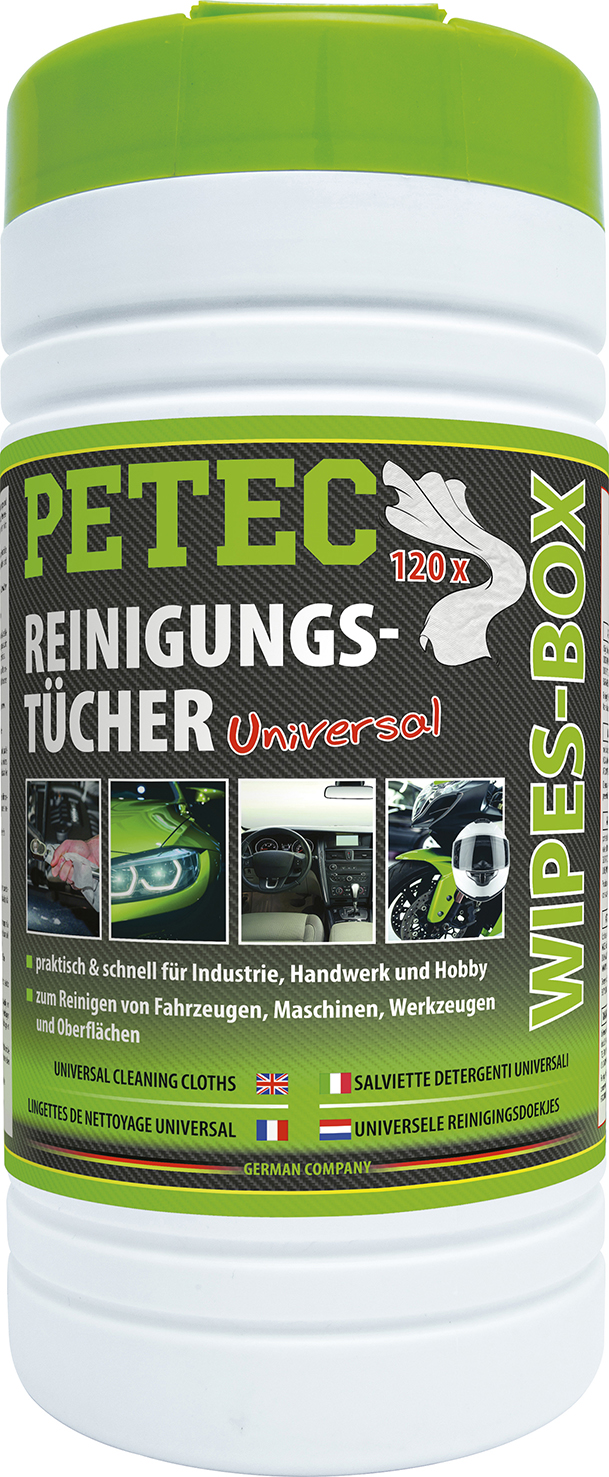 Cleaning cloths
Item Nr. 82120