Multi Cleaner Spray
Multi Cleaner Spray
Item Nr. 82200
Package Size: 200 ml spray
Details
For cleaning and degreasing adhesive and seal surfaces. • for universal use • completely residue-free and non-corrosive • removes silicone residues • also for pre-treatment during lacquering
Application
Area of application: Ideally for pre-treating, bonding, lacquering and priming. Also suitable for cleaning adhesive surfaces during window adhesion.
In order to stick and bond your items perfectly when using our products, we recommend you first clean the surfaces of the material with Multi Cleaner before application. Ensure sufficient time for airing and/or drying.
Technical Details
| | |
| --- | --- |
| Base | Alipathic Hydrocarbons |
| Colors | Transparent |
| Flash-Off Time | 1 |
| Shelf Life | 36 months |
H- and P-Statements
Signal Word: Danger
Contains: Kohlenwasserstoffe, C7, n-Alkane, Isoalkane, Cycloalkane; Kohlenwasserstoffe, C6-C7, n-Alkane, Isoalkane, Cycloalkane, < 5% n-Hexan
H222: Extremely flammable aerosol
H229: Pressurized container: May burst if heated.
H411: Toxic to aquatic life with long lasting effects.
H315: Causes skin irritation.
H336: May cause drowsiness or dizziness.

P102: Keep out of reach of children.
P211: Do not spray on an open flame or other ignition source.
P261: Avoid breathing vapours/spray.
P271: Use only outdoors or in a well-ventilated area.
P280: Wear protective gloves
P312: Call a POISON CENTER or doctor/physician if you feel unwell.
P391: Collect spillage.
P410 + P412: Protect from sunlight. Do no expose to temperatures exceeding 50°C/122°F.
P501: Dispose of contents/container at a hazardous or special waste collection point.
P101: Ist ärztlicher Rat erforderlich
Verpackung oder Kennzeichnungsetikett bereithalten.
P210: Von Hitze
heißen Oberflächen
Funken
offenen Flammen und anderen Zündquellen fernhalten. Nicht rauchen.
P251: Nicht durchstechen oder verbrennen
auch nicht nach Gebrauch.

Recommended for you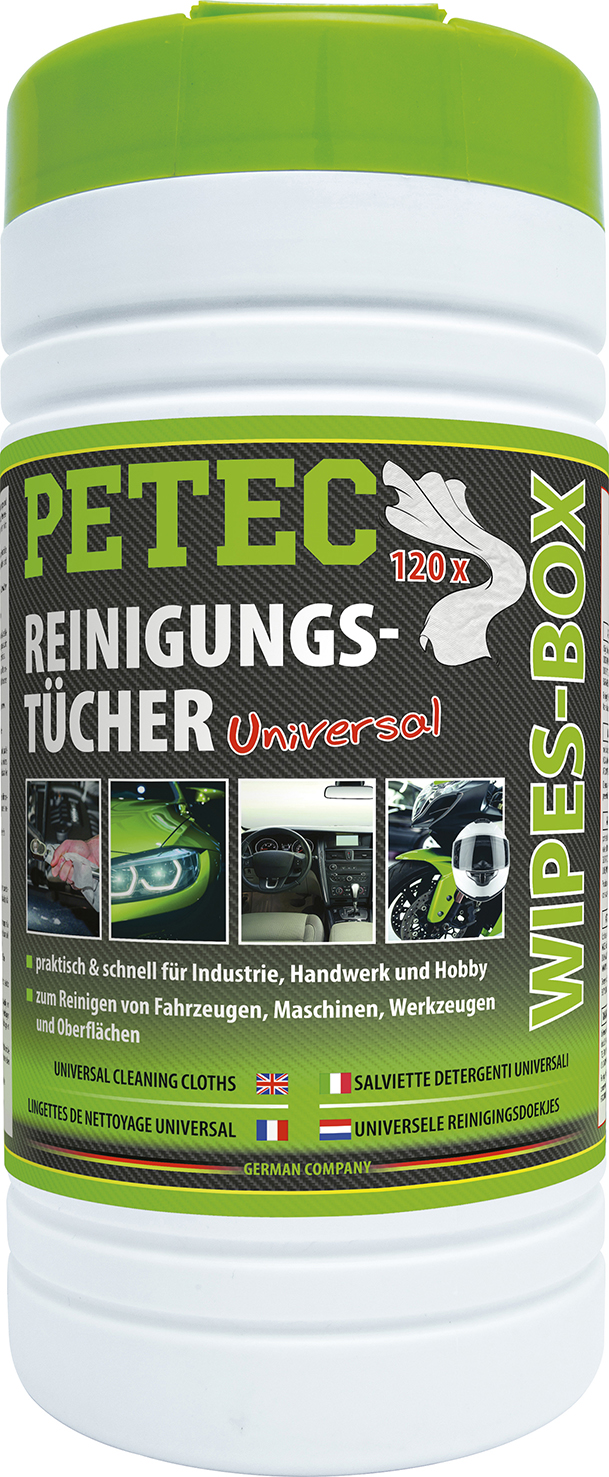 Cleaning cloths Wipes box
Item Nr. 82120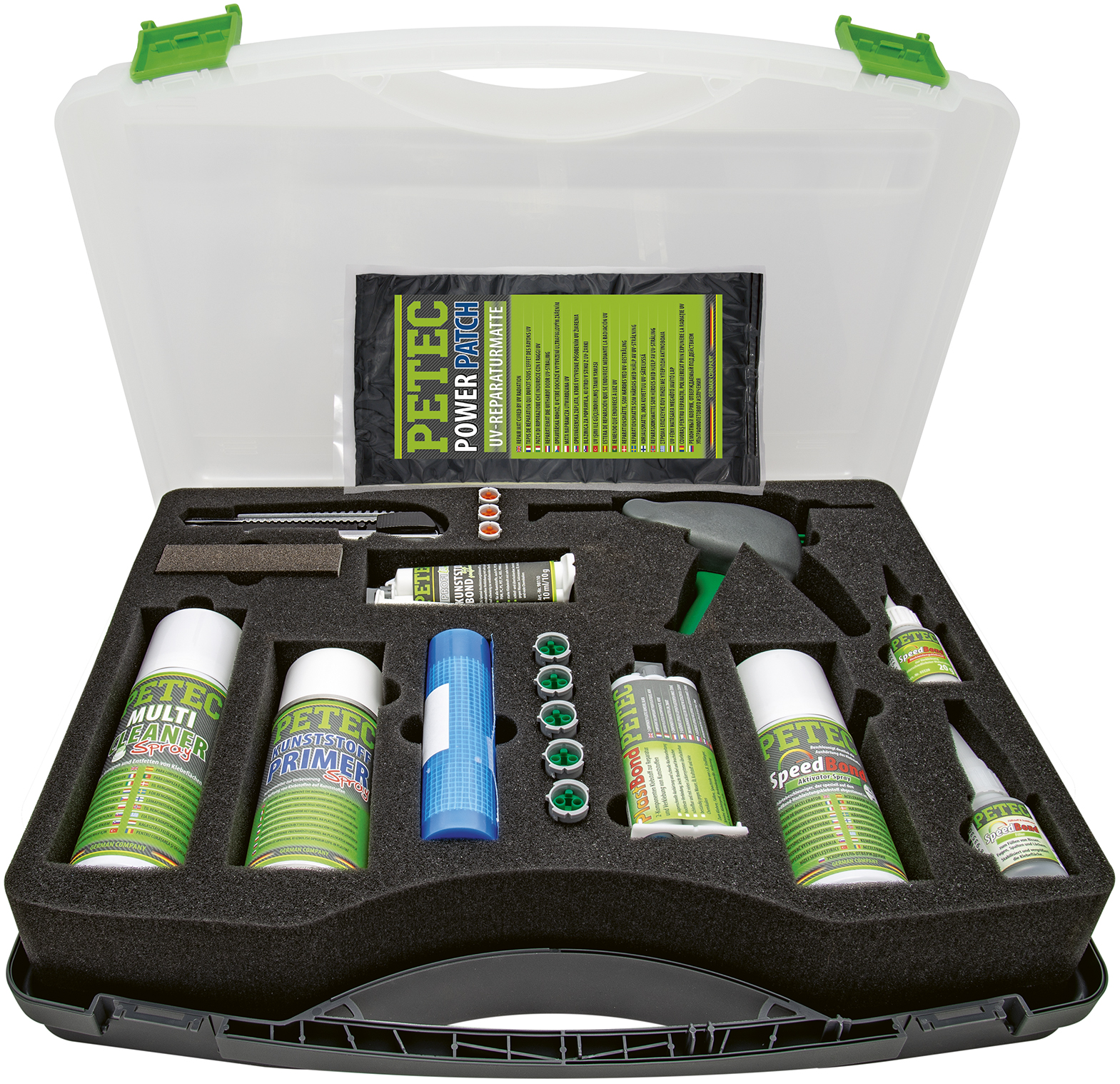 Plastic REPAIR KIT
Item Nr. 98309